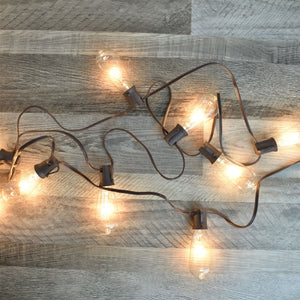 What are Edison glass bulbs?
Edison light bulbs are
reproduction bulbs
which are made to look like the first light bulbs introduced by Thomas Edison over 100 years ago. Our Edison lights are a little different, but they are incandescent bulbs shaped similar to the original Edison bulb. 
ST40, 10 bulbs
LG21
$9.99 is discounted price. Compare at $20.99.