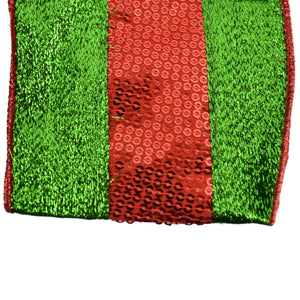 This 4" x 10YD Green Metallic Ribbon features a striking red sequin center, perfect for adding a touch of glamour to any craft or decorative project. Its long-lasting metallic sheen is sure to make your project stand out.
Measurements: 4" Width, 10 Yards in Length
All of our ribbon is wired unless otherwise noted. 
Theme: Nutcracker Suite